Lion Vehicle Systems UK Supplier of Vehicle Accessories and Equipment including Security Systems, Driving Aids, Air Conditioning, Towbars and much much more….
---
Company History
Lion Systems founder, Ken Taylor, setup the business back in 1973 and during those first years he rented a small unit in a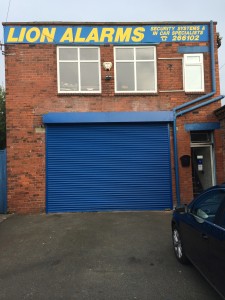 lunar caravan factory. This is where Ken began to run an auto electrical business over the period of several years which lead him to specialising in caravan accessories and caravan equipment.
Ken has a keen interest in caravans and as he originally worked so close to the lunar production line he was regularly asked to provide solutions to electrical problems as the caravans came off the production line.
In 1982 Ken invited his son, Steven Taylor, and also his son in law, Stephen Wright, to join him and try to expand the business which meant they had to move to a new workshop in Chorley. The company then developed from offering an auto electrical repair service to providing a complete range of caravan accessories and caravan equipment which they now specialise in the supply and installation of products which include security systems for all vehicles.
The company currently operates as a Ltd company but is still a family run firm and maintains the passion and values that Ken held back in 1973 which are still fundamental to the company today.
Caravan Accessories and Caravan Equipment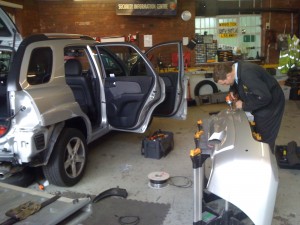 As modern motorhomes and caravans become more luxurious and better equipped with the latest technology there are a wide range of new caravan accessories and products which are designed to meet every need of the modern caravanner! Lion Vehicle Systems can help you keep up with the latest trends and also ensure that you can buy all the essential caravan accessories and products you need so you can maximise your enjoyment of the time you spend travelling with your vehicle.
Our vehicle equipment product range includes everything from driving aids to security systems to enable you to enjoy your life on the road and make the most of today's modern motorhome parks and caravan sites.